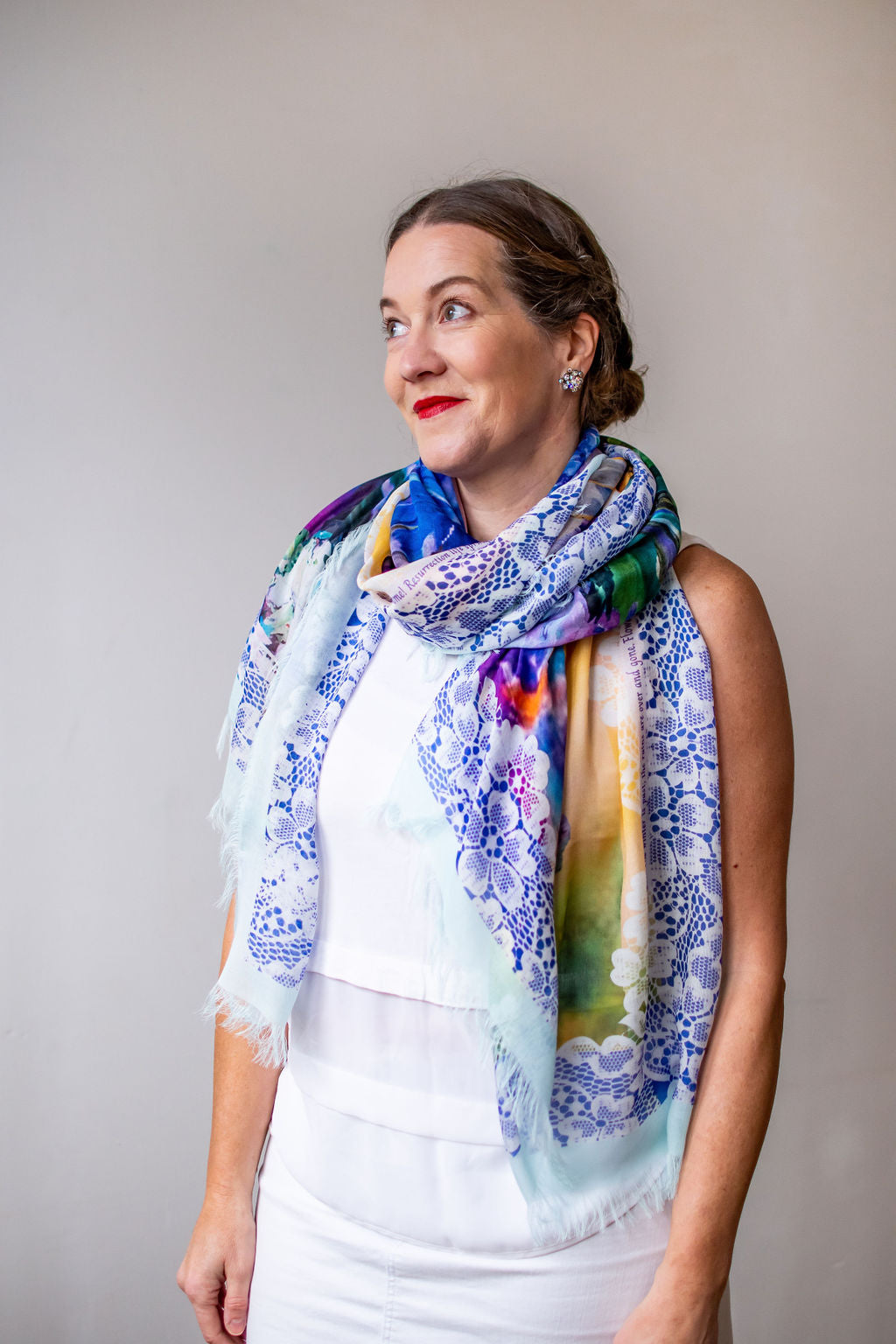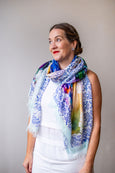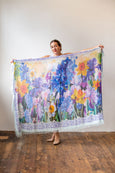 Love's Pure Light
Love's Pure Light "Hyacinth, I Am Intoxicated by Your Presence" Scarf
$179.00 CAD
Love's Pure Light "Hyacinth, I Am Intoxicated by Your Presence" Scarf
Love's Pure Light Forever Promise: "There are flowers that feed the soul. Oh, it is the loveliness of first spring you bring. My nose overflows with the goodness of sweet love. It's like the nectar from heaven dripping sweet dew off your delicate petals. The second I smell you my heart melts. Every single worry I had has just floated away. You could ask me anything when I am sitting here in this beauty. The answer would be yes. What more can I say? I am intoxicated by your love. Your stately beauty so potent and passionate. You kill the weeds with just once glance, they realize they won't have a chance. Nothing compares to you. Your colors and figure, the way you grow tall and make the others look so small. Your beauty is intoxicating. I just have to sit here and gaze, oh it takes me into the glory days. If we could only remember this fragrance every day of the year. To watch the glory, appear. To stand in awe in the midst of your presence. This will be my forever atmosphere."
Luxury hand painted forever silk/modal blend shawl. 140 cm x 180 cm
May be styled numerous ways or worn as a wrap. Ultra thin fabric, frayed edge. Hand painted original artwork designed by Love's Pure Light with an inscribed promise. Because a promise is forever.
Fabric: 30% Silk, 70% Modal
Care: hand wash in cold water with mild soap, air dry
Item # 500-427 Hyacinth
Size Chart
FIND YOUR PERFECT FIT
At Toni Plus we strive to give you the perfect fit!
Please use the Brand Fit Selection Tool below to find your size.
*Please note that our toni T. European collections are graded differently than our North American collections. To ensure the fit that is right for you, please select the toni T. European Fit from our size chart.
1. Please choose the brand:
2. Please choose the article group:
3. Please enter your measurements (inches):