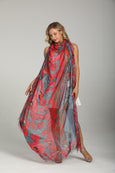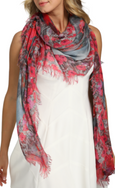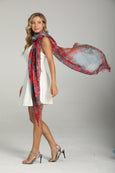 Love's Pure Light
Love's Pure Light "Satisfaction Field Of Dreams"
$179.00 CAD
"Satisfaction" Love's Pure Light Forever Promise:
"Rejoice again I say rejoice! There is a rich reward for you ! You have come under the mighty wings of great refuge. In this is great abundance and bounty. Enter your jubilee! For in all things give thanks. Your future is shining brighter and brighter light is shining on your every pathway. To look upon the work of my hands and see the promise of the fields coming forth. Love has guided each and every step and It brings great hope, beauty and anticipation. I am excited for the future, the future of promise. Yes! My future is bright because my path is lit guiding me into the greater things. Looking always forward and not behind taking my rest for a time. Keeping my eyes focused on the promises that are yes and amen. Hiding in the safety of the wings of love. Here is a place I find abundance, bounty. I enter my jubilee harvest."
Luxury hand painted forever silk/modal blend shawl. 140 cm x 180 cm
May be styled numerous ways or worn as a wrap. Ultra thin fabric, eyelash frayed edge. Hand painted original artwork designed by Love's Pure Light with an inscribed promise. Because a promise is forever.
Designed and made in Canada with love.
Fabric Content: 30% SILK, 70% MODAL
Care: hand wash in cold water with mild soap, air dry
Item # 500 D-333
Size Chart
FIND YOUR PERFECT FIT
At Toni Plus we strive to give you the perfect fit!
Please use the Brand Fit Selection Tool below to find your size.
*Please note that our toni T. European collections are graded differently than our North American collections. To ensure the fit that is right for you, please select the toni T. European Fit from our size chart.
1. Please choose the brand:
2. Please choose the article group:
3. Please enter your measurements (inches):