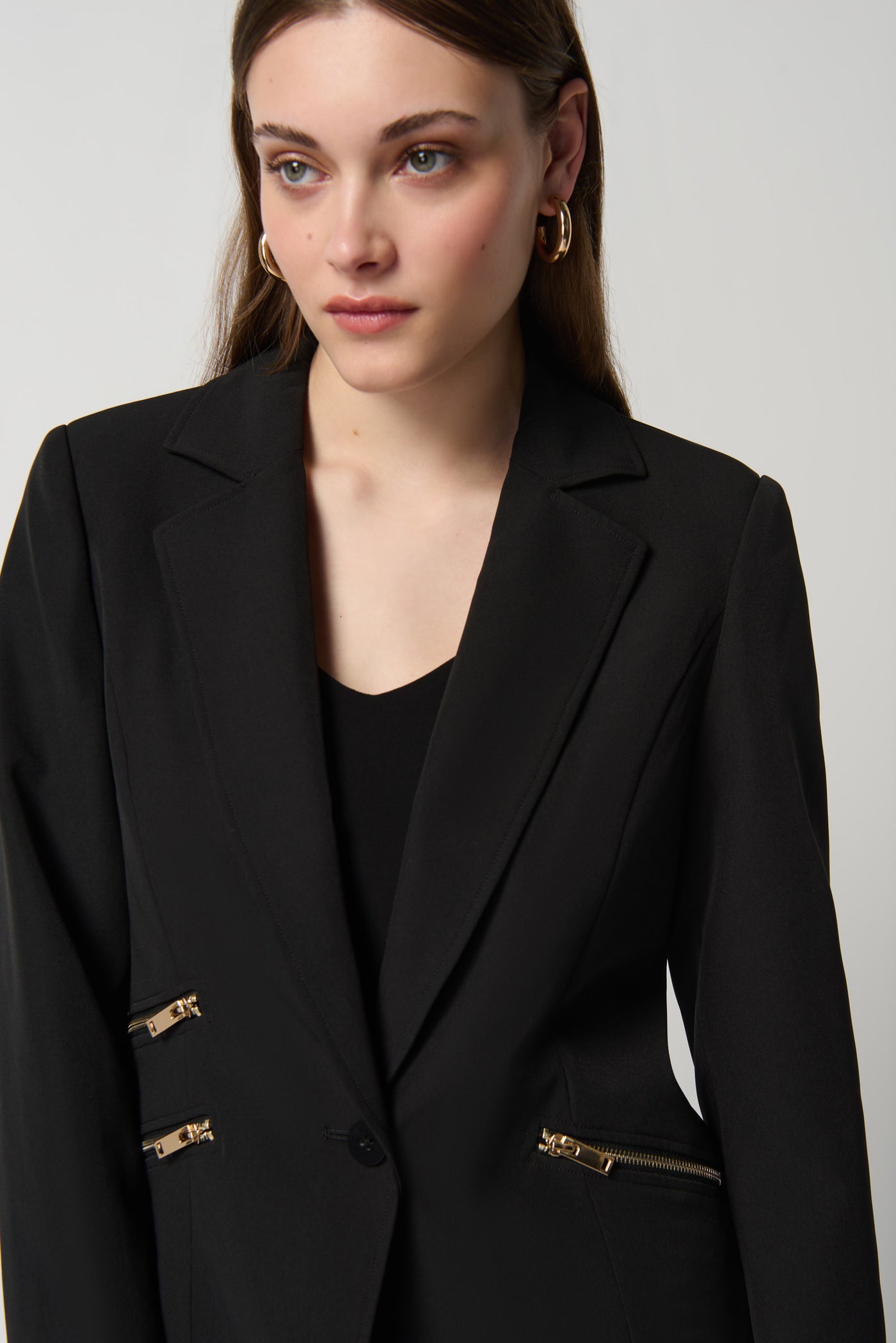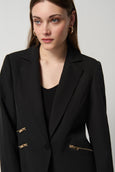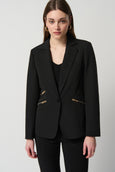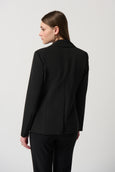 Joseph Ribkoff
Joseph Ribkoff Stretch Tech Blazer in Black
$279.00 CAD
Joseph Ribkoff Stretch Tech Blazer in Black
Exude confidence and captivate the room with this sophisticated one-button blazer. Cut from woven fabric, it features a pretty notched collar and functional zippered pockets. Perfect for the office, special occasions, or even a night out, you can wear this fully-lined blazer alone or layered over your favourite blouse or turtleneck for an added layer of elegance.
92% Polyester, 8% Spandex
Woven fabric
Notched collar
Long sleeves
Zippered pockets
Lined
Hand wash in cold water with like colors
Do not bleach
Hang to dry in the shade
Do not tumble dry
Low iron only if needed
Do not dry clean
Wash garment inside out
Wash pieces separately
Do not iron on trim
Low iron on reverse side only if needed
Exclusive of trims
Item # 130 234929 BLACK
Size Chart
FIND YOUR PERFECT FIT
At Toni Plus we strive to give you the perfect fit!
Please use the Brand Fit Selection Tool below to find your size.
*Please note that our toni T. European collections are graded differently than our North American collections. To ensure the fit that is right for you, please select the toni T. European Fit from our size chart.
1. Please choose the brand:
2. Please choose the article group:
3. Please enter your measurements (inches):