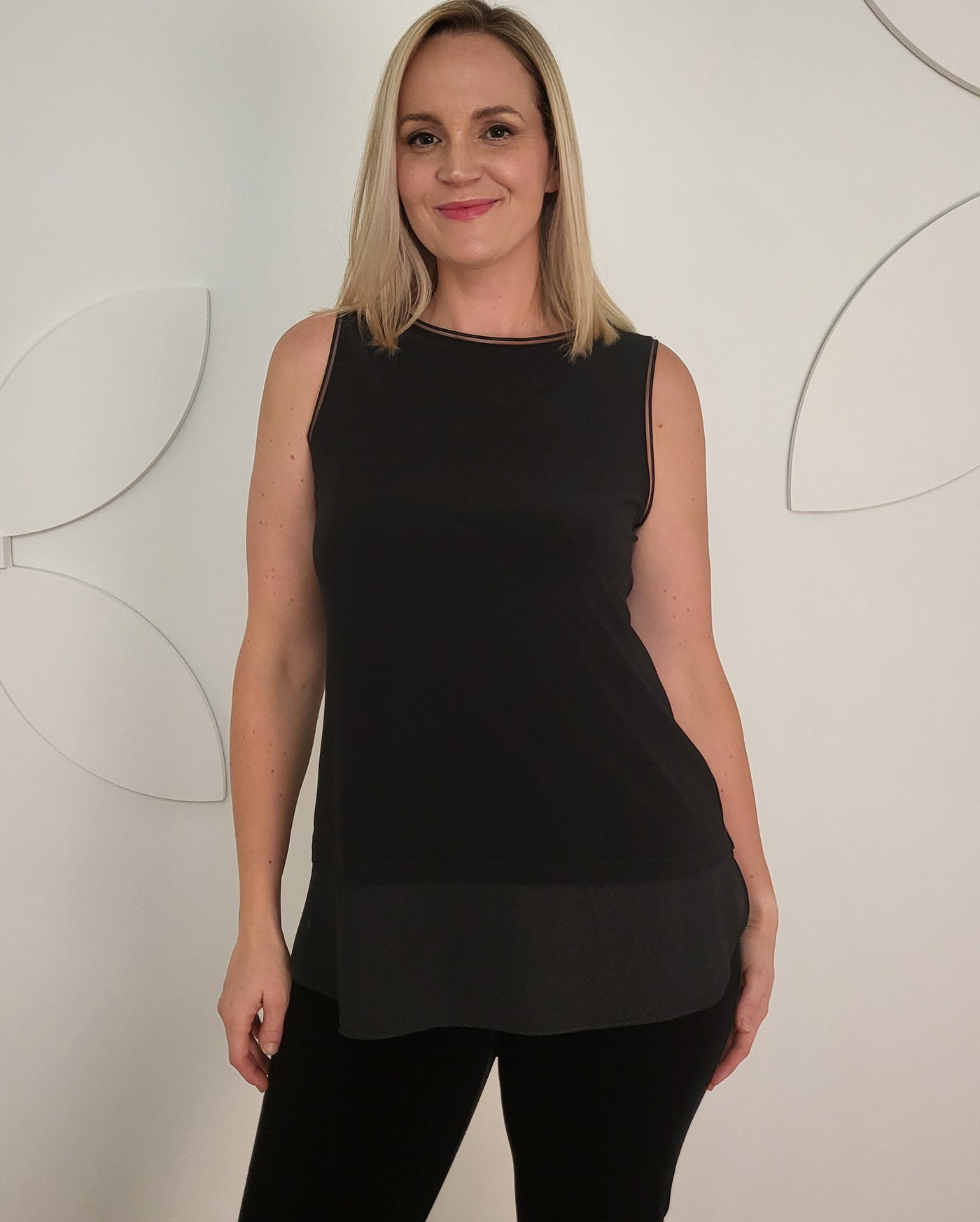 Joseph Ribkoff
Joseph Ribkoff Layered Jersey Tank in Black
$115.00 CAD
Joseph Ribkoff Layered Jersey Tank in Black
This layer hem camisole offers a clean and understated design with an elegant contour. It features a fitted structure as well as a delicate scoop neck to flatter and inspire. Perfect as a stand alone wardrobe item or worn underneath a blazer. A simple addition to your closet to pull it all together. Made from a soft knit blend.
96% Polyester, 4% Spandex
Soft knit fabric
Sleeveless and perfect for layering
Flattering scoop neck
Unlined
Do not bleach
Do not tumble dry
Wash garment inside out
Hang to dry in the shade
Do not iron
Do not dry clean
Item #190 183126TT BLACK
Size Chart
FIND YOUR PERFECT FIT
At Toni Plus we strive to give you the perfect fit!
Please use the Brand Fit Selection Tool below to find your size.
*Please note that our toni T. European collections are graded differently than our North American collections. To ensure the fit that is right for you, please select the toni T. European Fit from our size chart.
1. Please choose the brand:
2. Please choose the article group:
3. Please enter your measurements (inches):