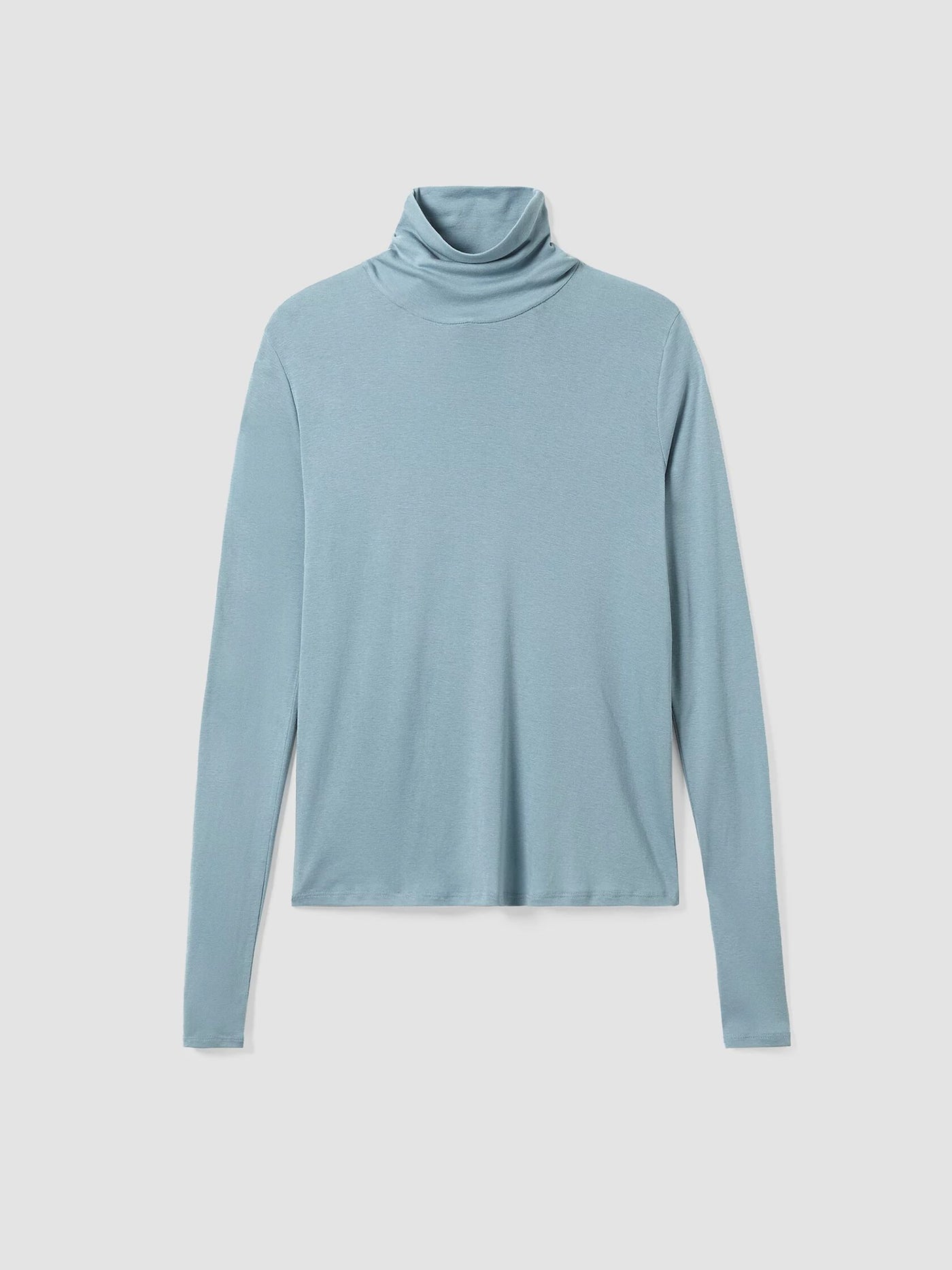 Eileen Fisher
Eileen Fisher Pima Cotton Blend Scrunch Neck Long Sleeve Top in Blue Steel
$175.00 CAD
Eileen Fisher Pima Cotton Blend Scrunch Neck Long Sleeve Top in Blue Steel
A slim turtleneck, designed to layer under everything. With a ruched collar and longer sleeves intended to be scrunched when worn. In a subtly ribbed blend of pima cotton and sustainable Tencel™ Lyocell.
Fits close to the body. Our slim fit is easier than the industry standard—with stretch for maximum comfort.
Select colors may vary by store.
Scrunched turtleneck, extra-long sleeve
A lightweight rib knit with just the right amount of body. With the fluidity of Tencel™ Lyocell and the luster that comes from long staple cotton.
Machine wash cold. Do not dry clean.
Made in Peru. 50% Cotton/50% Tencel™ Lyocell
Item # F3IUS-T5594M BLUE STEEL
Size Chart
FIND YOUR PERFECT FIT
At Toni Plus we strive to give you the perfect fit!
Please use the Brand Fit Selection Tool below to find your size.
*Please note that our toni T. European collections are graded differently than our North American collections. To ensure the fit that is right for you, please select the toni T. European Fit from our size chart.
1. Please choose the brand:
2. Please choose the article group:
3. Please enter your measurements (inches):