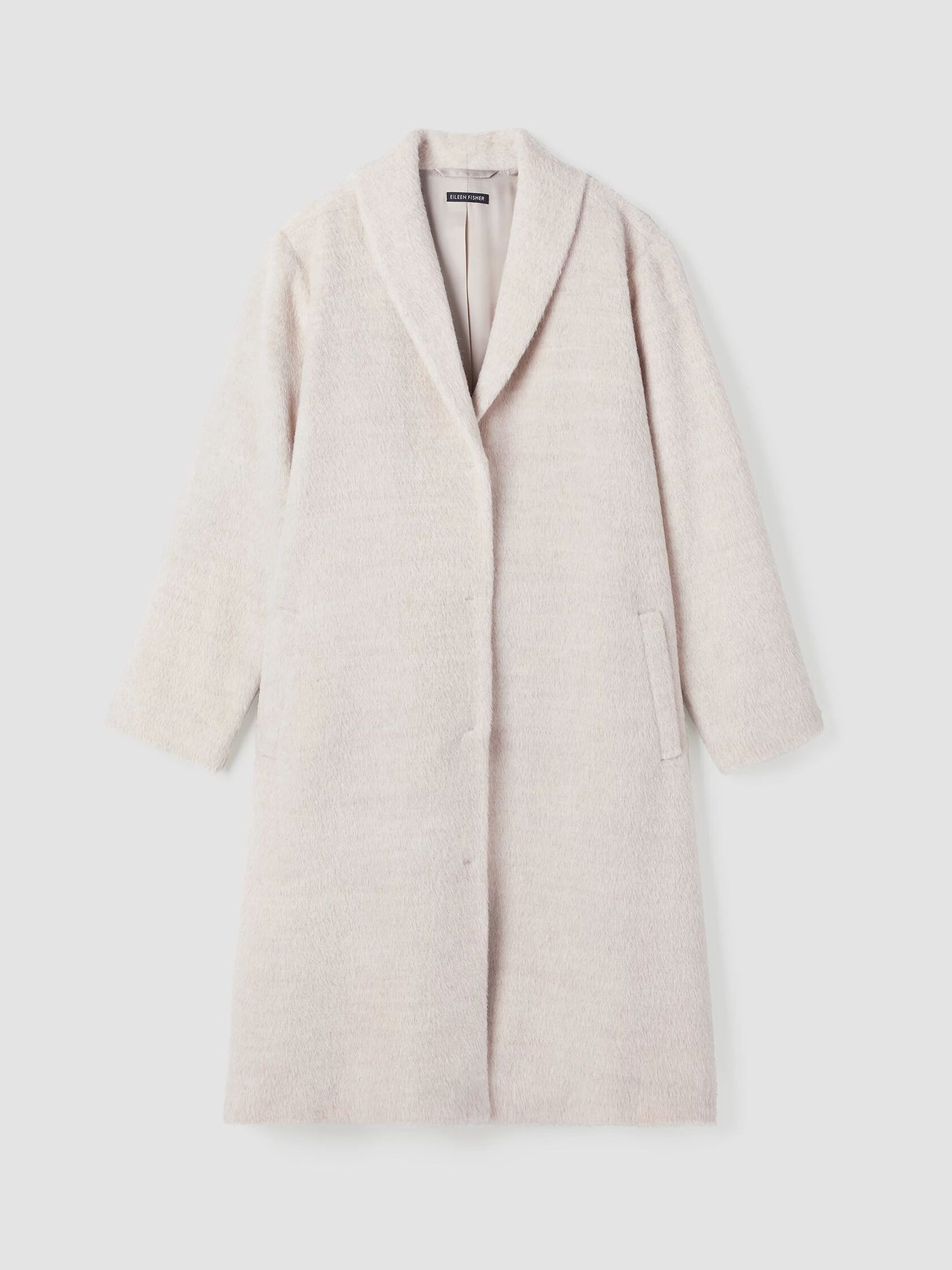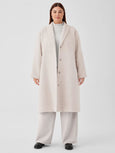 Eileen Fisher
Eileen Fisher Alpaca Luxe Shawl Collar Knee Length Coat
$917.00 CAD $1,078.00 CAD
Eileen Fisher Alpaca Luxe Shawl Collar Knee Length Coat
Feels as luxurious as it looks. A plush shawl collar coat with pockets and front snap buttons. Warm yet lightweight in a silky Suri alpaca weave.
Close at the shoulders, wider at the hem. A silhouette that fits the body with ease.
Aprox.  42 inches in length
Shawl collar.
Welt pockets, snap button closure.
Fully lined in cupro.
Luxuriously cozy. Lustrous Suri alpaca in a silky weave with shaggy texture that's soft to the touch. Spun, dyed and woven in Peru.
Dry clean only.
Made in Peru. 68% Alpaca/32% Wool.
Item # 100 F3RQU-C2076M ALMOND
Size Chart
FIND YOUR PERFECT FIT
At Toni Plus we strive to give you the perfect fit!
Please use the Brand Fit Selection Tool below to find your size.
*Please note that our toni T. European collections are graded differently than our North American collections. To ensure the fit that is right for you, please select the toni T. European Fit from our size chart.
1. Please choose the brand:
2. Please choose the article group:
3. Please enter your measurements (inches):