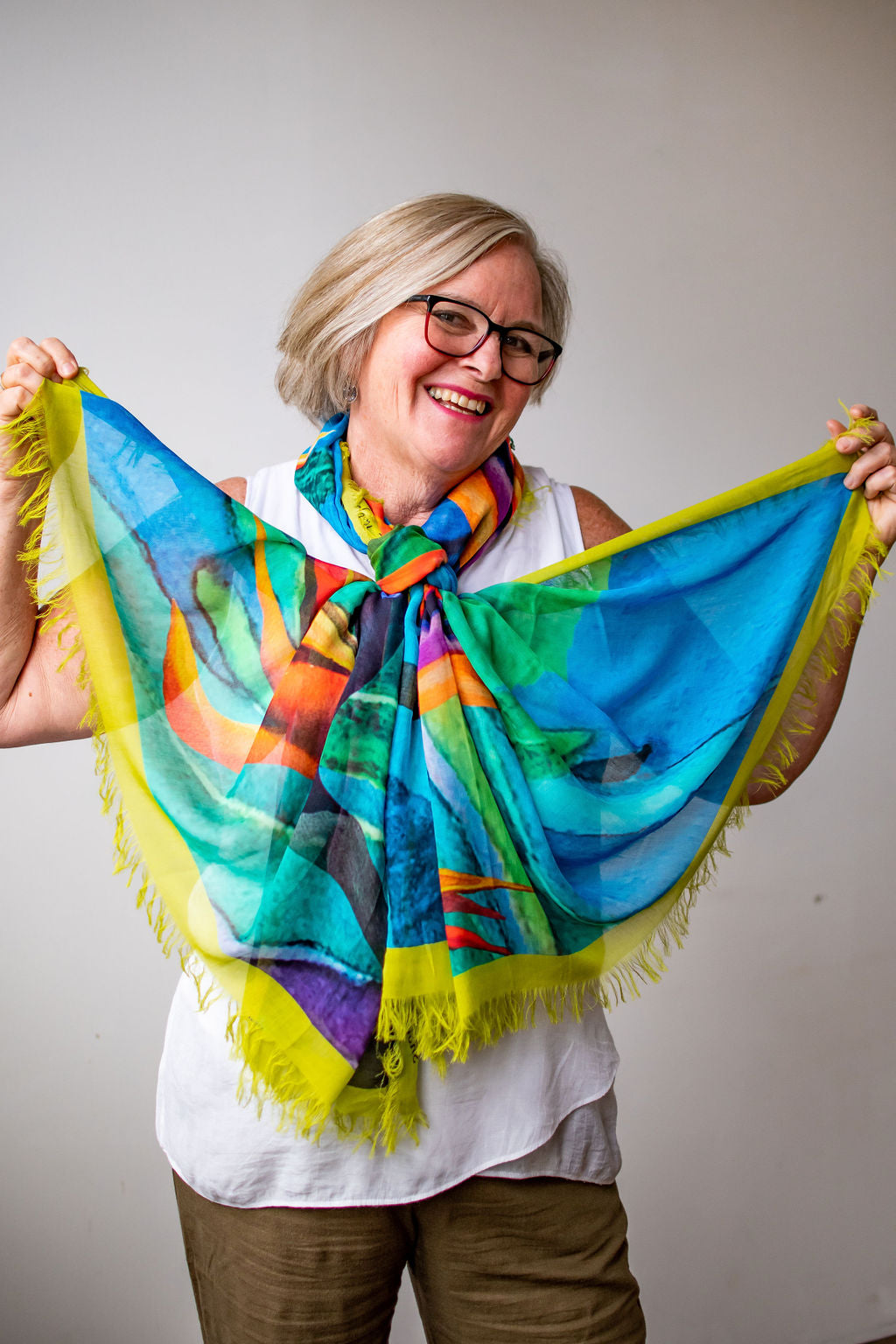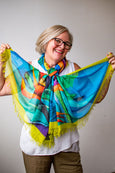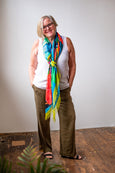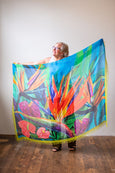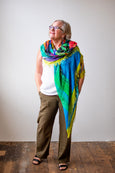 Love's Pure Light
Love's Pure Light "Can You Hear the Flowers Talking?" Scarf
$179.00 CAD
Love's Pure Light "Can you hear the flowers talking?" Scarf
Love's Pure Light Forever Promise: "Shouted praises are your weapons of war. Their joyful praises will rise even while others sleep. You are clothed in victory and triumph in the glory. The beautiful expression of joy is a perfume you cannot pour out on others without getting a few splashes yourself! Can you hear the flowers talking? Now listen and be still for a moment. What are they singing? Now look at their beaks and the intricate way God fashioned them with so much detail. Not one is ever the same, some have fancy petals and some have stronger petals so the birds can have a rest while they drink. They nonstop are praising their creator by shining their true colors and growing tall and allowing the world to adore their colors. They stand stately and express the vibration of pure beauty! Shhh…now listen again, can you hear the flowers talking? Now tell me, what are they saying to you!?"
Luxury hand painted forever silk/modal blend shawl. 140 cm x 180 cm
May be styled numerous ways or worn as a wrap. Ultra thin fabric, frayed edge. Hand painted original artwork designed by Love's Pure Light with an inscribed promise. Because a promise is forever.
Fabric: 30% Silk, 70% Modal
Care: hand wash in cold water with mild soap, air dry
Item # 500-420 Flowers Talking
Size Chart
FIND YOUR PERFECT FIT
At Toni Plus we strive to give you the perfect fit!
Please use the Brand Fit Selection Tool below to find your size.
*Please note that our toni T. European collections are graded differently than our North American collections. To ensure the fit that is right for you, please select the toni T. European Fit from our size chart.
1. Please choose the brand:
2. Please choose the article group:
3. Please enter your measurements (inches):