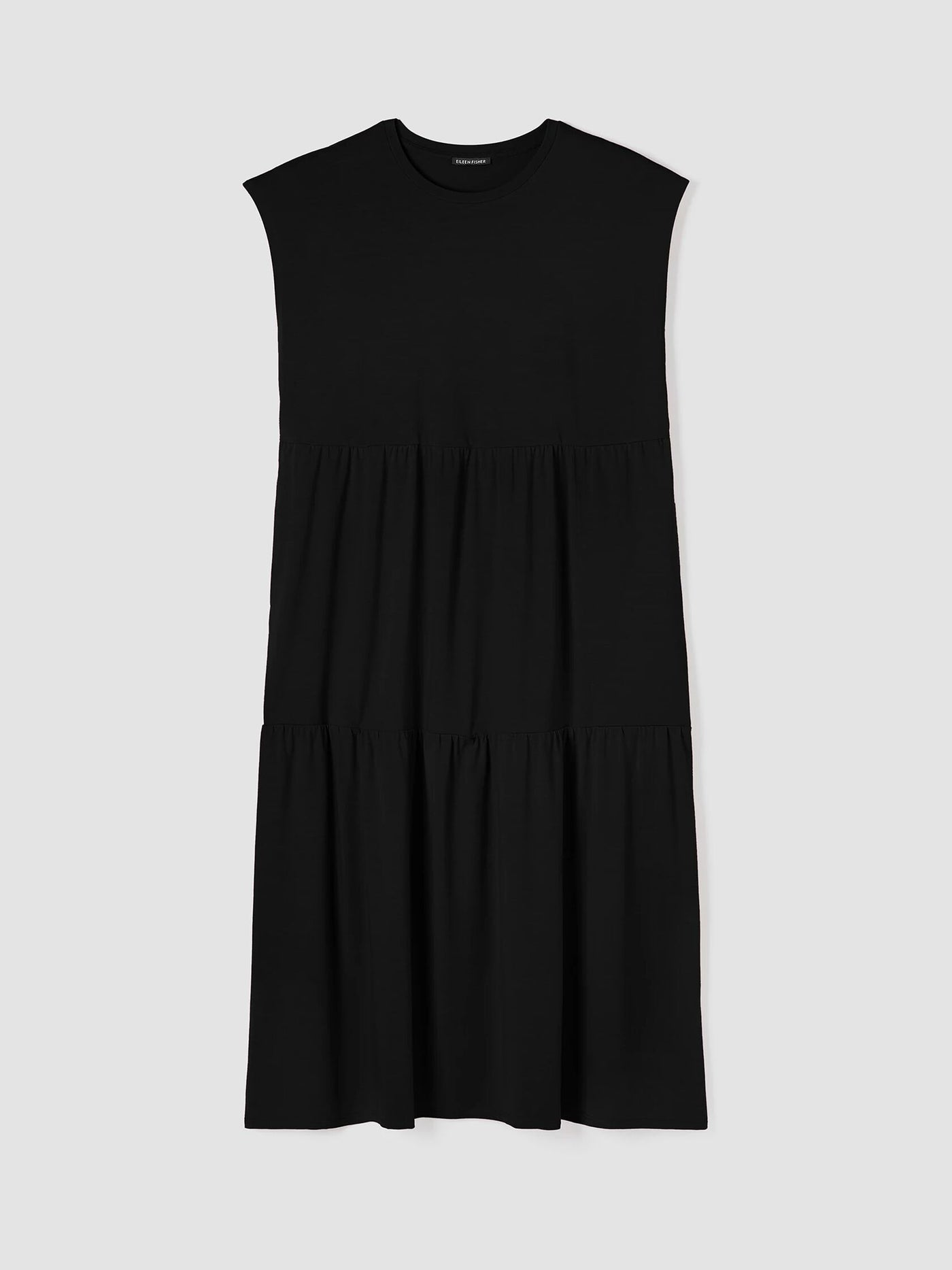 Eileen Fisher
Eileen Fisher Stretch Jersey Knit Short Sleeve Tiered Dress in Black
$268.00 CAD
Eileen Fisher Stretch Jersey Knit Short Sleeve Tiered Dress in Black
Polished and easy. A fluid dress with horizontal seams and shirring to create a tiered silhouette. In our body-skimming jersey knit made from sustainable Tencel™ Lyocell.
A generous, boxy fit that drapes away from the body to create movement.
Crew neck, cap sleeves.
Horizontal seams with shirring, hidden front pockets.
Our medium-weight jersey that effortlessly moves from day to night. Fluid and polished in sustainable Tencel™ Lyocell.
Machine wash cold with similar colors, gentle cycle.
92% Tencel™ Lyocell/ 8% Elastane
Item # 120 S3TFF-D5073M BLACK
Size Chart
FIND YOUR PERFECT FIT
At Toni Plus we strive to give you the perfect fit!
Please use the Brand Fit Selection Tool below to find your size.
*Please note that our toni T. European collections are graded differently than our North American collections. To ensure the fit that is right for you, please select the toni T. European Fit from our size chart.
1. Please choose the brand:
2. Please choose the article group:
3. Please enter your measurements (inches):